Welcome to Our Press Page
Explore our Press Page for the latest updates, news, and stories from Pet Portraits. Dive into our heartwarming pet-inspired journey, industry-leading custom artwork, and impactful animal feeding mission.
"At Pet Portraits, we transform love into art. Inspired by my Cavapoo, Leo, I envisioned a platform where pet parents can express their adoration for their pets through unique, personalized pieces of art."
Thomas Phillips, PetPortraits.com Founder & CEO
Printed Pet Memories Featured on PA Live! "The Perfect Gift"
How our PR Team Can Help You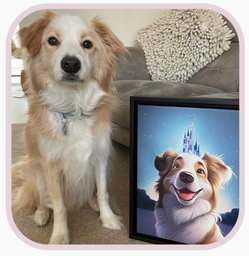 Custom Samples
We extend product samples to journalists and media outlets keen on highlighting our offerings in articles or gift guides.
Press Images
We supply high-quality product images. Should journalists require brief product descriptions for their pieces, we willingly provide those.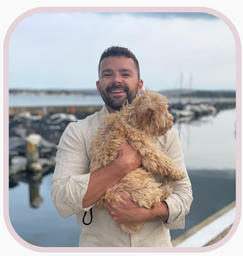 Expert Commentary
We further contribute insightful discussions on a wide range of topics, including pet care, custom gifts, trends, design and art.
Media Contact
For members of the media, please contact our public relations team: 
Media Relations:
Phola Pemba
Our Press Kit
For all media inquiries, comprehensive details can be accessed via our Press Kit linked below. Discover information about our brand, products, team, mission, and high-resolution branding assets.