As Featured In:
Choose Your Pet Portrait Style
Art That Captures Hearts!
Join hundreds of happy customers who've immortalized their beloved pets in stunning portraits.
Feeding Rescued Animals with Every Purchase
For every item bought at Pet Portraits, we donate 5 meals to rescued animals. Our commitment to animal welfare has already provided over 3,500 meals!
Why Choose Us?
Talented Artists, Amazing Artwork, Super Communication.
🇺🇸
Proudly Made in America with art gallery quality.
❤️
Help Animals: We feed 5 rescued animals for every order.
🎨
Unique Art: Our artists make each piece just for you.
🐾
Love It or Refund: We adjust until it's perfect.
Custom Pet Portraits in 3 Simple Steps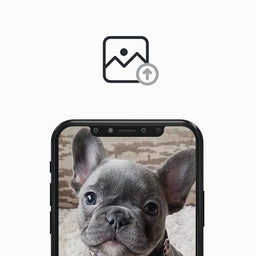 Upload Your Pet Photo
Upload a picture of your pet and describe your pet. Our artists will craft unique artwork.
Review, Change & Approve
Receive your preview link via E-mail & SMS within 5 days (weekdays). We'll make your desired changes.
Receive Your Masterpiece
Once approved, we print on art gallery quality canvas and ship to your door. Enjoy!
Why Choose Pet Portraits:
Our professional artists are not just talented; they are also pet lovers and pet parents who understand the emotional connection you have with your furry friends.
Our technical design process is fine-tuned to ensure we capture each whisker, each expression, and each unique trait that makes your pet special. We create custom pet portraits that are authentic works of art, handcrafted to make you say "wow" when you see your pet's beautiful face transformed.
Your experience with us should be as unique and special as your pet, and that's why your satisfaction is our paramount goal. To keep you involved in the creative process, we send you a Quick Preview within 5 weekdays of your order.
This preview link shows you how the custom pet portrait is shaping up. You can click to suggest any changes, whether it's the color scheme, background, or even a minor detail you think we missed. Your feedback guides our artists as they bring your vision to life. And we don't stop until you're completely in love with the portrait—or you get your money back.
Plus, for those who just can't wait, our 'Skip the Line' option is perfect to speed up the process and get your custom dog portrait into your hands even sooner.
Once you've given the final thumbs-up on your custom pet portrait, it's time for the real magic. We print your approved pet painting right here in America, and it's ready to ship in just 3-5 days. No added stress, no extra shipping fees—it's all included! And to make your artwork even more special, every shipped canvas comes with a certification card. This card declares your new artwork as a one-of-a-kind, personalized pet portrait that's uniquely yours.
At Pet Portraits, your purchase goes beyond beautifying your home with a custom pet portrait. With each order, we donate 5 meals to rescued dogs. By choosing us for your custom dog portraits, you're also contributing to a larger cause, helping animals in need. It's all part of the package, and it's what makes every purchase that much more meaningful. You don't just become a happy pet parent with a beautiful piece of pet art; you become a hero to a dog in need. This social impact initiative has created a circle of kindness that extends from our artists and staff to you and the larger pet lover community.
By choosing Pet Portraits, you're not just choosing a service; you're becoming part of a community committed to quality, satisfaction, and making a difference in the lives of pets and their owners. Join the ranks of hundreds of satisfied pet parents who have turned their beloved pets into stunning works of art. It's an experience and a keepsake that you will treasure forever.
Start Your Pet Artwork Journey Today!
Join our community of happy pet owners and get your own unique artwork!