As Featured In:
How Minimalist Portraits Work
Choose Your Pet Photos
Upload two pet photos and we're good to go! We can work with almost any picture. If it's not right, we'll contact you.
Select Your Portrait Options
Add your pet's name, pick your favorite background, frame and size. Your pet's portrait will be uniquely yours.
Skilled Artists & Quick Previews
Our digital artists craft portraits with care within 5 days. Easily request revisions. Satisfaction or refund. Guaranteed.
Feeding Rescued Dogs with Every Purchase
For every order at Pet Portraits, we donate 5 meals to rescued dogs. Our commitment to animal welfare has already provided over 5,500 meals!
Choose Your Minimalist Pet Portrait Style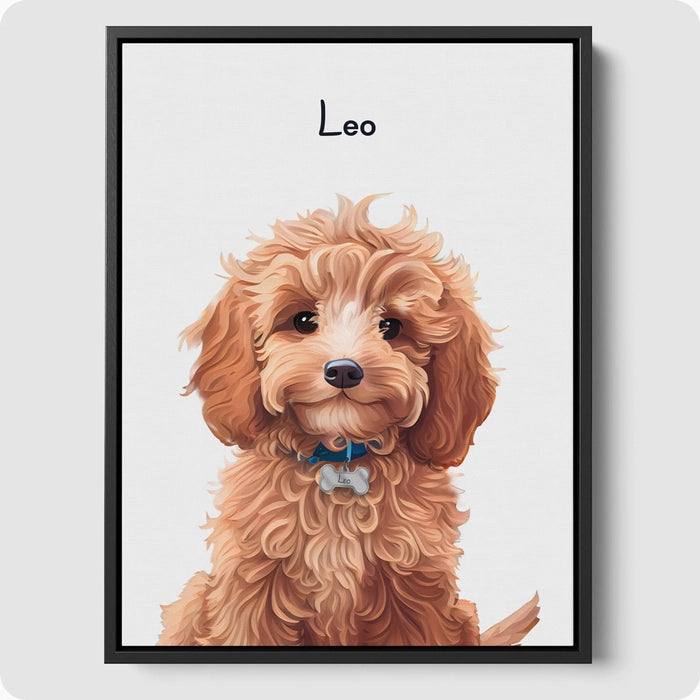 Cartoon
Playful and fun, perfect for a quirky pet vibe.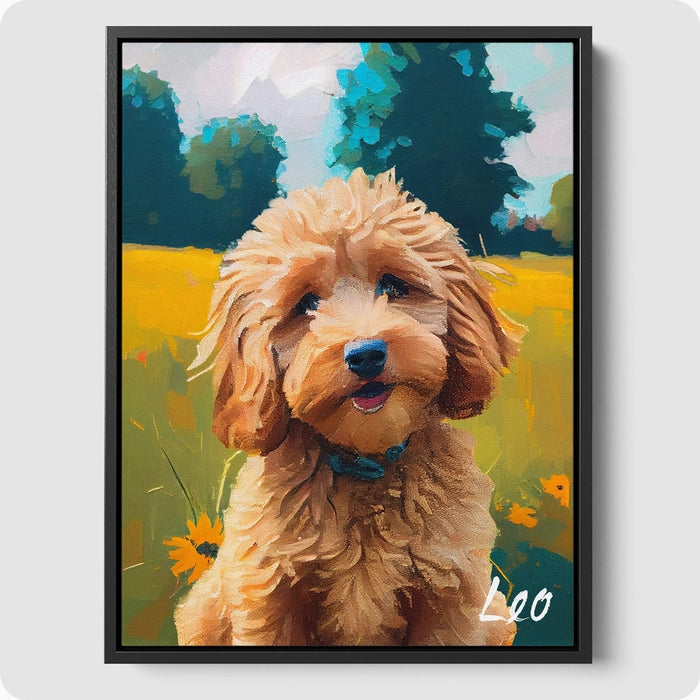 Impressionist
Classic and elegant, radiating a luxury style.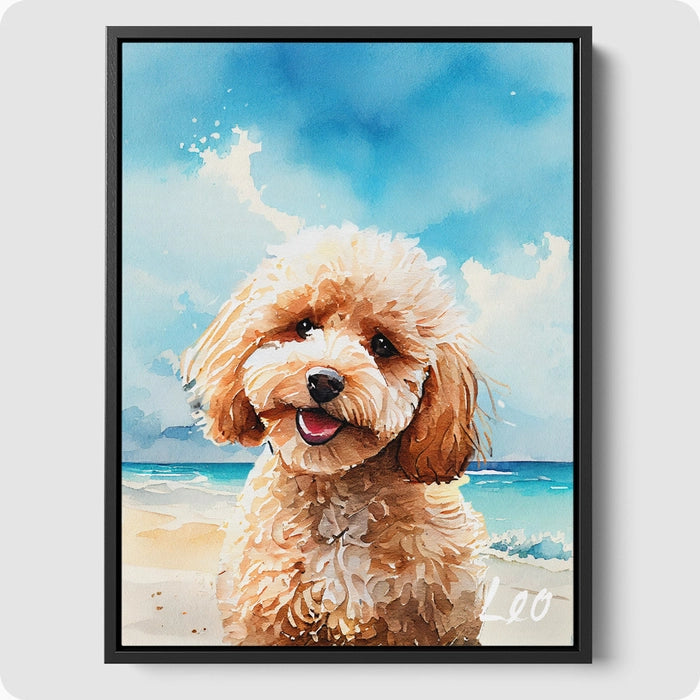 Watercolor
Artistic, dreamlike tribute to cherished pets.
Authentic Customer Experiences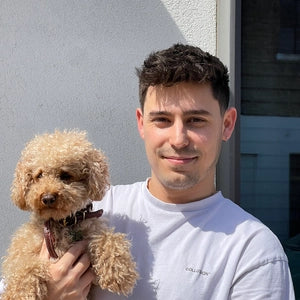 🎨 Meet Our Lead Artist: Elliot
Elliot, our Lead Designer, infuses his love for pets into every unique masterpiece at Pet Portraits. His passion and artistry ensure each portrait is a heartwarming reflection of your furry friend.
A Word From Elliot:
"Combining my love for art and animals is my passion. Each portrait is a chance to bring joy to pet lovers. I can't wait to create something special for you!"
Frequently Asked Questions
After our artists create your pet's portrait using state-of-the-art printing technology, you'll receive a digital preview via email and SMS within 5 days (weekdays). You'll have the opportunity to review the artwork, request changes, and ensure the design captures your pet's unique magic perfectly.
We pride ourselves on creating a premium, lasting keepsake that you'll love. If you're not completely satisfied with the preview of your artwork, our artists will make unlimited revisions. If, after these revisions, you're still not satisfied, we offer a full refund. Additionally, for every order, we feed 5 rescued dogs with the charity group, The Kindness Ranch.
A clear, well-lit photo showing your pet's entire face helps our artists accurately capture your pet's unique features on our hand-stretched, poly-cotton blend canvas. The better the photo, the more vibrant and true-to-life your water and fade-resistant artwork will be. For more tips, please refer to our Photo Guide.
Once you've approved the artwork, we'll print it on our premium, 1.25" thick canvas and ship it to you. Shipping times vary by location: 3-5 days for the USA, 5-7 days for UK/Europe, and 5-8 days for the rest of the world.
Your canvas print will be ready to hang with pre-installed sawtooth hangers, and it will come with rubber bumpers to protect your walls and keep the print straight.
Absolutely! Our artists are skilled at creating portraits of all pets, no matter the species or breed. Whether you have a dog, cat, rabbit, bird, or even something more exotic, we can turn them into a beautiful piece of art on our durable canvas prints.
The ideal size for your canvas depends on where you plan to display it. Our hand-stretched, poly-cotton blend canvases come in a variety of sizes. For a small space or desk, an 8" x 10" might be perfect, while a larger wall might benefit from a 24" x 32" piece. No matter the size, all our canvases are 1.25" thick, providing a sturdy and durable display. If you're unsure, check out our Size Guide for more advice.
And remember, both framed and unframed prints come ready to hang with pre-installed sawtooth hangers, making it easier for you to showcase your pet's stunning portrait.
Our premium frame, known as a floating frame, adds an extra layer of sophistication to your pet's portrait. These frames, available in matte black and white finishes, are made from eco-friendly and sustainable FSC Certified solid wood. They enhance the artwork by creating a 'floating' effect, perfect for those seeking a premium feel for their pet's portrait.
Your pet's privacy is our utmost priority. After your custom art piece is completed, we immediately and securely delete the photo from our system. We do not sell, distribute, or use your pet's photos for any other purposes beyond creating your commissioned artwork.
A minimalist dog portrait is a form of artistic representation that focuses on simplicity and understatement to capture the essence of a dog. Rooted in the minimalist art movement, which emerged in the 1960s, this style of portraiture is characterized by its stripped-down, bare essentials approach.
The goal is to convey the subject's character and form with minimal visual elements, often using monochromatic or limited color palettes and avoiding excessive detail and ornamentation.
Minimalism in art is based on the principle that less is more. This philosophy is applied in minimalist dog portraits by focusing on basic shapes, clean lines, and uncluttered compositions. The artist often emphasizes the most distinctive features of the dog, such as the shape of the ears, the curve of the tail, or the expression in the eyes, while omitting less essential details. This results in artwork that is not only visually striking but also captures the dog's personality in a subtle and nuanced way.
The process of creating a minimalist dog portrait typically begins with an understanding of the subject. Photographs or live sittings may be used to study the dog's physical characteristics and demeanor. The artist then decides which features are most emblematic of the dog's identity and how to represent these features in the most simplified form. This can involve abstracting the dog's form into geometric shapes, using blocks of solid color, or employing negative space to create a sense of balance and focus.
Let's Make Magic
Unleash your pet's inner star with our bespoke portraits, perfectly encapsulating their distinct personality and charisma!